Definition of Bcg Matrix
---
The Boston Consulting Group (BCG) introduced a growth-share matrix planning tool in 1970 to access the product or services of the company to decide which products to keep, sell, or invest in further.
---
The BCG matrix divide company products into four-square matrix – dogs, cash cows, stars, and question marks. The x-axis of this matrix represents the market share while the y-axis represents the rate of market growth.
---
The distinct categories of the matrix have the following product categories in it.
Dogs: Products that not only have a low market share but also have a low growth rate.
Cash Cows: Products that have a high market share but they have a low growth rate.
Question Marks: Products that have low market share but relatively a high growth rate.
Stars: Products that have both high market share and a high growth rate.
---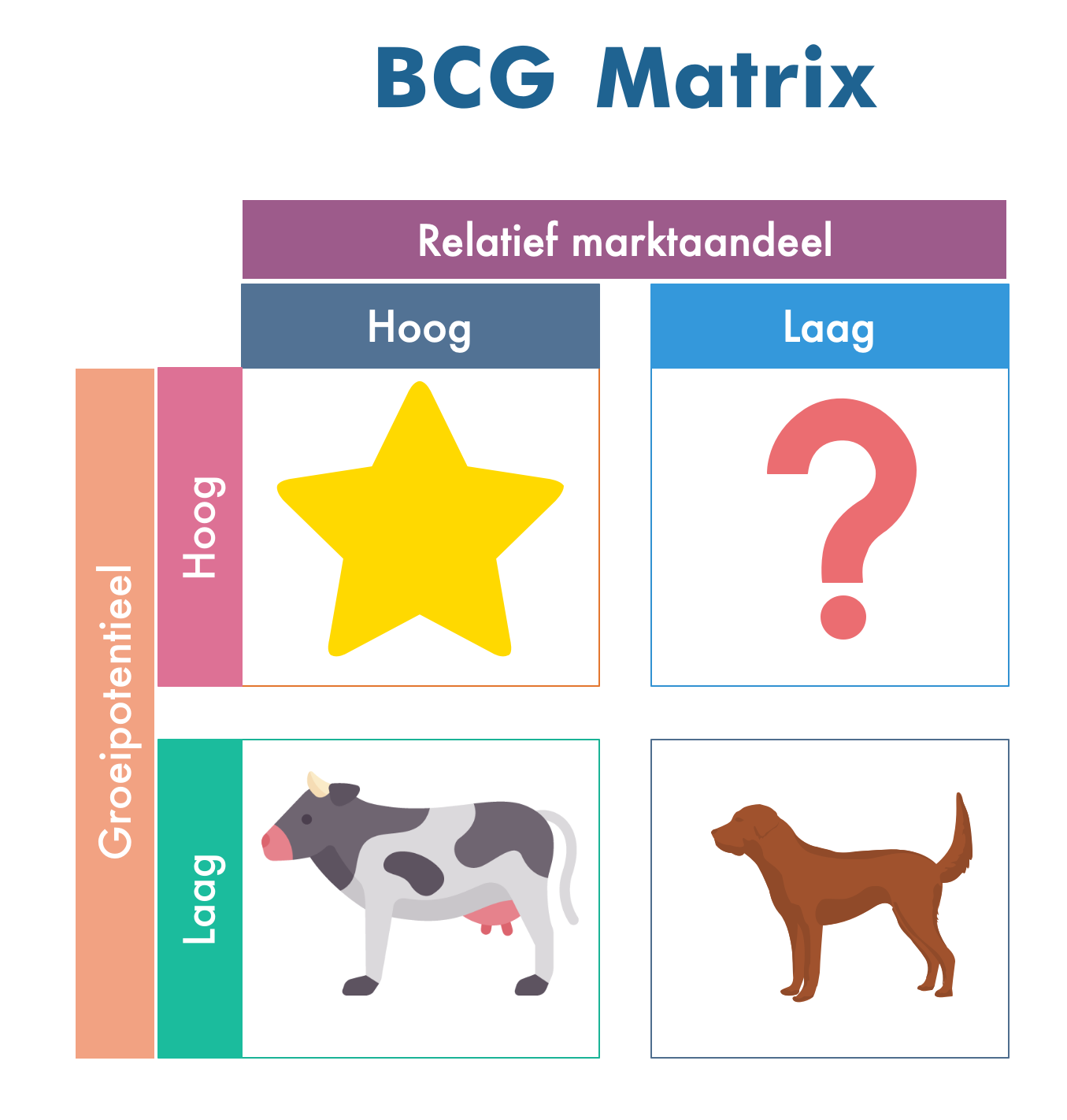 Source: Courante